Digital Eclipse's interactive documentary about Jordan Mechner's first commercial game -- The Making of Karateka -- is out now for PC, PlayStation, Xbox, and Nintendo Switch (North America). The Nintendo Switch version will follow in Europe/Australia on September 5, and in Asia on September 7. The documentary sells for $19.99, or equivalent in local currency.

STORE PAGES


ASSETS
REVIEW COPIES: Please email press@digitaleclipse.com to request a review copy for any of these platforms. Include your region for PlayStation and Nintendo Switch requests.




ABOUT THE MAKING OF KARATEKA
The Making of Karateka tells the story of how a teenager with an Apple II created one of the most groundbreaking, influential games of all time:
Discover how Karateka was made through an exhaustive archive of design documents, director's commentary, and all-new video features.
Play pixel-perfect versions of the original Karateka games and a variety of never-before-seen early prototypes.
Enjoy two new games exclusive to the documentary: Karateka Remastered (an all-new version of the original) and Deathbounce: Rebounded (a twin-stick shooter based on Jordan's unpublished pre-Karateka prototype).
Content is localized in English, French, Italian, German, Spanish, and Japanese.

The Making of Karateka is the first release in Digital Eclipse's new Gold Master Series, which archives video game history in a uniquely interactive, playable format first explored in acclaimed collections such as Atari 50: The Anniversary Celebration and Teenage Mutant Ninja Turtles: The Cowabunga Collection.

The Gold Master Series' second entry will release in Q4 2023. Sign up for the Digital Eclipse newsletter to receive Gold Master Series updates.

ABOUT JORDAN MECHNER
Jordan Mechner is an American author, graphic novelist, game designer, and screenwriter. He created Karateka as an eighteen-year-old college student and went on to create Prince of Persia in 1989 and The Last Express in 1997. He has also been involved in Prince of Persia reboots and wrote the first screenplay for Disney's 2010 film adaptation, Prince of Persia: The Sands of Time. Since 2017, he has lived in France.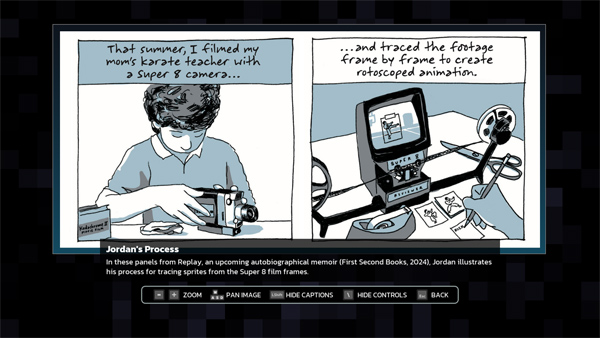 This year Jordan made his debut as a graphic-novel writer/artist with the autobiographical Replay, available now in French and coming in English in March 2024. Journalists interested in reviewing Replay can contact press@jordanmechner.com.

Visit Jordan online at https://www.jordanmechner.com.