Vancouver – Papaya Play has officially announced the upcoming launch of Tree of Savior, its newest online game service.
Developed by IMC Games, whose representatives include former developers of the famous MMORPG Ragnarok Online, Tree of Savior has over 60 different classes for players to choose from, allowing for a wide range of customization styles and strategies. Character models in Tree of Savior are fully rendered in a distinct hand-drawn style, evocative of fairy tales. A full musical soundtrack brings excitement and life to the vast world.
The pre-registration period for Tree of Savior on Papaya Play has officially begun, as of April 4th, 2023. Players who pre-register will receive a variety of items for their character to enhance their gameplay experience, once the service officially launches.
Tree of Savior Global is scheduled to launch in the first half of 2023.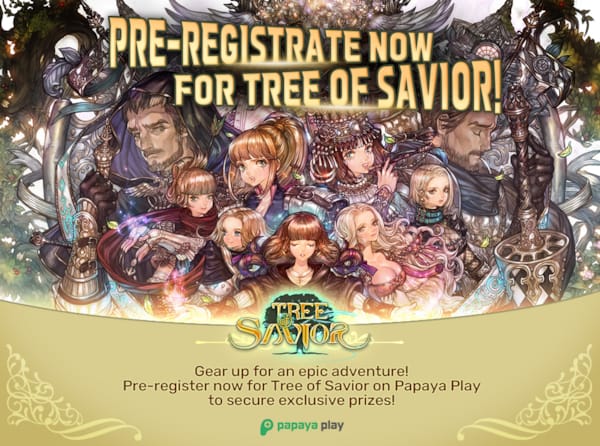 The official website, Facebook, and Discord are the best places to keep up to date on Tree Of Savior:
Pre-Register Page: https://www.papayaplay.com//tosevent/prevent.do?tp=home
Facebook: https://www.facebook.com/treeofsaviorglobal/
Discord: https://discord.com/invite/YxWY6pPd3Y
About Papaya Play:
Founded in 2016, Papaya Play is the unified web launch portal of Vertigo Games America, Inc. Through Papaya Play, Vertigo Games provides quality service for users of its currently supported titles, BlackShot, La Tale, War Rock, Uncharted Waters Online, Nine Dragons, and Echo of Soul. The Papaya Play team is composed of experienced publishers and talented individuals who strive daily to maintain a standard of excellence. Moving forward, Papaya Play will continue to expand and provide exceptional gaming experiences to the online marketplace and beyond.