Today, May 17th, Nuverse and Pathea Games have jointly announced "Project ME", a brand new game concept under development for the MY TIME universe. Carrying on the success of MY TIME games like My Time at Portia and My Time at Sandrock, "Project ME" will be a new title set in the same post-apocalyptic world filled with deep lore and diversified characters. The announcement features a trailer and a closed playtest sign-up, giving players an opportunity to take a sneak peek at the latest alpha playable build.
"Join our Journey to Create a New World" - Announcement trailer
Project ME features an open-world setting with a cozy vibe, a larger map promising an expansive oasis landscape for exploration. As the governor of a new settlement, players will run a town as well as their home, along with much more freedom to customize the home and manage the town at scale. Co-op features are planned for this new title focusing on forming positive social experiences, as players can visit other settlements to help others build their towns in cooperative gameplay.
Planned game features for Project ME:
Open world exploration
A vast, open world containing at least eight regions of various landforms. This world will carry out the originality of the "My Time" universe but will feature new storylines, lores, and roleplaying.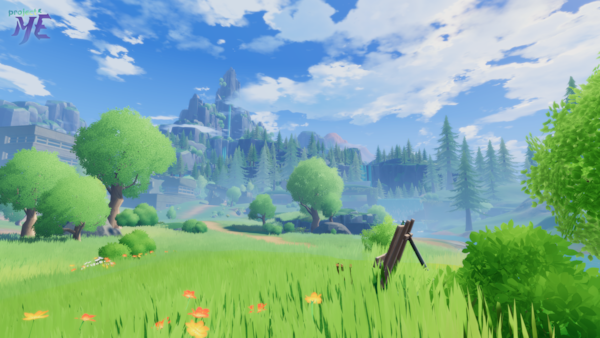 Building & Management Simulation
Doing what it did best in the simulation space but enhancing greater degrees of customization, interior decor, homestead construction, expanding to town planning and running as a governor.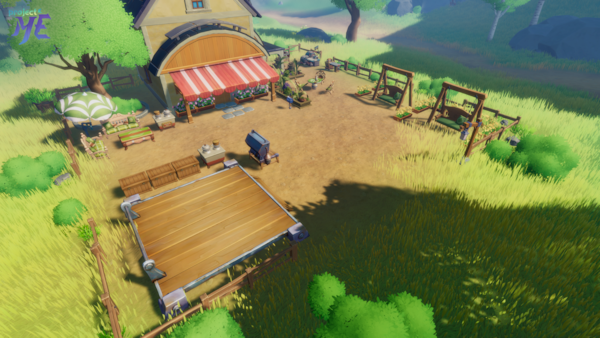 Mysterious storyline & deepened interactions with NPCs
The brand new title will feature new stories in the "My Time" universe, alongside playable NPCs that are much more involved with your gameplay experience. Employ your fellow NPCs and learn more about their skill sets as you embark on leading this town as mayor!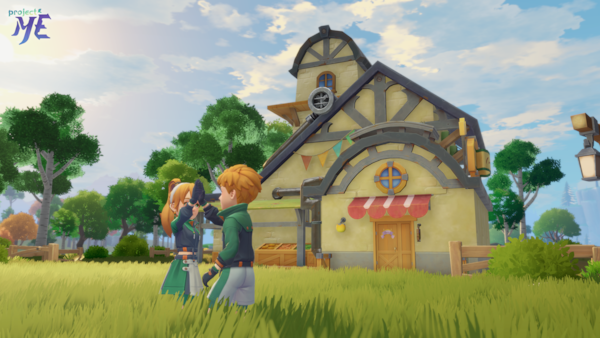 Player-driven ecosystem & experiences
Whether in its final form or under development, Project ME champions the idea that the game experience is shaped by the community of players who participate in it. The game will be both playable as a single-player and multiplayer where its cooperative features could enhance the simulation experience.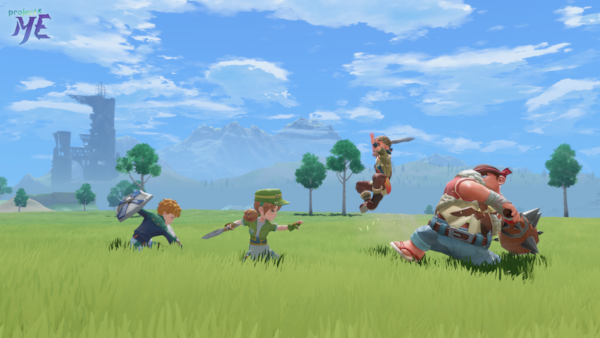 We are delighted to collaborate with Nuverse on this new project" expressed Aaron Deng, Vice President of Pathea Games. "Our team is dedicated to expanding the 'My Time' IP as well as committed to sharing the joyful and memorable experiences of our existing titles with a broader audience. However, it is important to note that 'Project ME' has a new independent team outside of our "My Time at Sandrock" development team, ensuring that "My Time at Sandrock" progress towards the Sandrock launch remains unaffected."
"In the last closed playtest held in Project ME's official discord, we've built a positive community and ever-growing relationship with our players, and we saw a flood of in-game screenshot shares that gave us confidence our fans loved the aesthetics and landscape sceneries but also the town management feature, which is brand new", said Keanu Ye, publishing director for Project ME, who can be found running the game's Discord channel.
Project ME has officially opened playtest signups through the official website. Applications are rolling in until June 20th. More updates will be shared through its official Twitter, Facebook, Discord, and TikTok channels.
Press kit is available here.
For press inquiries, please contact: melinda@bytedance.com or cs-projectme@nvsgames.com
###
About Nuverse
Nuverse is a game development and publishing company for players and developers around the world. They are dedicated to serving gamers worldwide by offering top-tier titles, building a global community, and providing fun and inspiring experiences for every player.
About Pathea Games
Pathea Games is one of China's leading development studios that makes video games for the international audience. Its aspiration is to bring memorable moments to players that stay with them for a lifetime, through building fun and immersive experiences. Pathea's most popular IP "My Time at Portia" and "My Time at Sandrock" have combined to generate more than 3.5 million copies in sales. Visit Pathea.net to find out more.