Bristol, UK – 11 May 2023: The stars have aligned – developer Auroch Digital and publisher Secret Mode are proud to reveal that the upcoming space strategy game Mars Horizon 2: The Search for Life will be gaining a serious boost to its Science resource with the addition of leading space scientist Konstantin Batygin (He/Him/His).





As announced at Tacticon, a strategy-focused digital convention running on Steam from 11-15 May, Batygin – a Professor of Planetary Science at Caltech – will be providing his expertise on all aspects of Mars Horizon 2, from mission design to supporting on research and facts included in the game's Spacepedia. His invaluable knowledge and expertise will ensure that Mars Horizon 2 is as authentic as possible, accurately portraying space exploration and extrapolation beyond present day as the search for life in the universe continues.

Professor Batygin's research has advanced the field of Solar System Exploration, and he is particularly well-known for his work on Planet 9, the massive celestial body that orbits our sun far beyond Pluto. This subject is among the most current and exciting topics in space exploration today, with Batygin leading the charge in both its discovery and ongoing theoretical characterisation.
Professor Konstantin Batygin

"In the anticipated sequel to Mars Horizon, players will be 'searching for life' and pushing their understanding and expectations of physics and space exploration, so having someone with first-hand experience of that is critical in giving Mars Horizon 2 authenticity," says Dr Tomas Rawlings (He/Him/His), Studio Director at Auroch Digital. "This partnership ensures we are replicating the same novelty and wonder experienced those pioneers of space exploration and those involved in this endeavour today."

About Mars Horizon 2: The Search for Life
Mars Horizon 2: The Search for Life is an authentic space management game where you take on the role of the head of a space agency on your mission to Search for Life. Search for evidence across the solar system to prove there's life on other planets. Manage your staff, build your bases, design and launch rockets, and plan missions. You'll be writing a new space history every time you play.

Following on from Mars Horizon where you were able to re-write history, now you're going to be making history. Will you be the first to find evidence of life out there?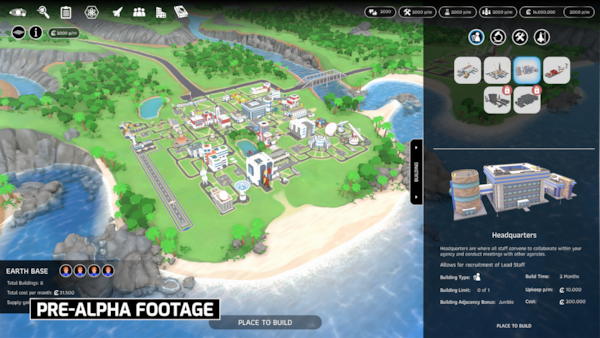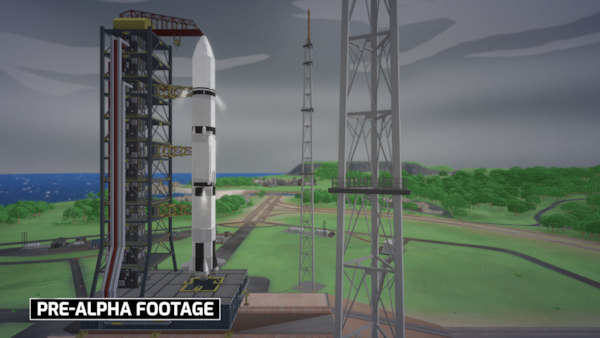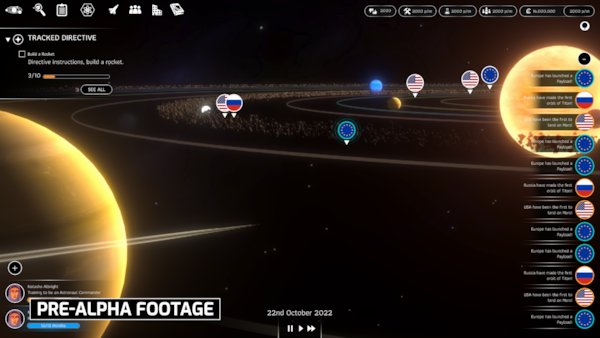 Mars Horizon 2: The Search for Life will launch in 2024.

Download assets from the press kit:

https://www.dropbox.com/sh/o4a6w6oqr1lbrgi/AACzHyjhjnupRBqmMabiv2I9a?dl=0
- ENDS -  
About Auroch Digital
Auroch Digital is part of the Sumo PLC Group. It is a small game development studio based in Bristol, UK and founded in 2010. The studio works on original titles, partnerships, and work-for-hire projects, specialising in strategy and digital tabletop games, working with the likes of Games Workshop and Ndemic Creations. Auroch also has an interest in making games that relate to and deal with real-world issues.

Auroch Digital's titles include the authentic beer brewing simulator Brewmaster, action-strategy hybrid Dark Future: Blood Red States, the console versions of fishy theme park management game Megaquarium and cute robot city builder The Colonists, and Mars Horizon which was made in collaboration with the European Space Agency. The studio is currently working on several titles, both original IPs and ports.

Auroch Digital continues to grow and is recognised as a leading studio within the gamedev community for its talent in connecting the real with the digital. It is also recognised for its craft in porting games from one platform to another, be that physical tabletop to digital, or between PC and console.

For more information visit: www.aurochdigital.com

Follow us: Twitter | Discord | Linkedin | TikTok | YouTube

Enquiries: Marketing@aurochdigital.com

About Secret Mode
Greetings from The Bunker! Secret Mode is the publishing wing of the award-winning Sumo Group Ltd. Our goal is to publish internally developed projects from any of our 17 game development studios across the UK, US, Europe, and India, as well as third party independent game developers. We believe that games are for everyone, and that creativity has no limits. We believe quality and fun are everything.

About Sumo Group Ltd
Sumo Group's businesses provide acclaimed development, design and publishing services to the video games and entertainment industries from studios in the UK, Europe, India and Canada.

Sumo Digital Ltd., Sumo Digital, is the Group's primary business, it is one of the UK's largest independent developers of AAA-rated video games providing turnkey and co-development solutions to a global blue-chip client base from studios in Sheffield, Newcastle, Nottingham, Leamington Spa and Warrington, plus Pune and Bangalore in India. BAFTA award-winning The Chinese Room in Brighton, Red Kite Games in Leeds, Lab42 in Leamington Spa, PixelAnt Games in Wroclaw, Poland and Czech Republic and Timbre Games based in Vancouver, Canada also fall under the Sumo Digital umbrella along with the award-winning design studio Atomhawk, who have bases in the UK and Canada.

Secret Mode is a video games publisher, focused on delivering fresh and new gaming experiences to players and building expansive and fulfilling communities around those games. It publishes titles developed within Sumo Group and also by independent developers.

Auroch Digital is a Bristol-based videogame developer and publisher with a focus on original IP creation.
For more information visit: www.sumogroupltd.com

Follow us: Twitter | LinkedIn

Enquiries: press@sumogroupltd.com