February 9, 2023 - Hooded Horse is pleased to share that the alien invasion grand strategy game Terra Invicta, developed by Pavonis Interactive, has today released its first wave of new content additions in its latest update. Terra Invicta is currently running an Early Access phase focussed on bug fixing, balancing, and quality of life UI/UX improvements.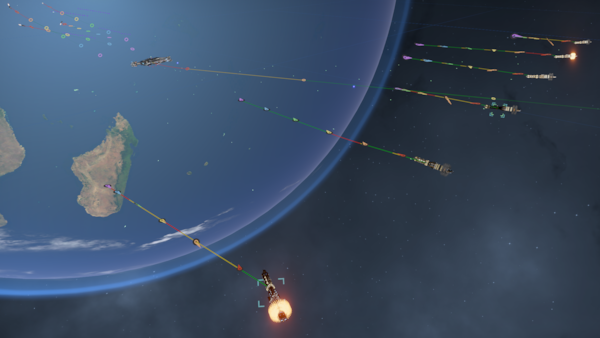 The update comes with 20 new narrative events, new mechanics for habitat assaults, and improvements to tactical combat including fleet-wide maneuvers. Check out the full patch notes to learn more about this update.

Addiitonally, Terra Invicta will be available for a 20% discount (the best discount so far) as a Steam featured Weekend Deal until February 16.

Terra Invicta is available on PC via Steam, GOG, and the Epic Games Store for $39.99 / £34.99 / €39.99 / ¥4,980. A press kit is available.

-End-

About Pavonis Interactive™
Based in Louisville, Colorado, Pavonis Interactive is an independent video game development company dedicated to creating strategy games that challenge your mind while telling great stories. The origins of the team go back to the critically acclaimed Long War mods for XCOM: Enemy Unknown and XCOM 2.



You can find out more about them on their

website

, and follow them on

Discord

,

Twitter

,

YouTube

, and

Facebook

.



About Hooded Horse™
Hooded Horse Inc. is a publisher of strategy, simulation, and role-playing games based in Dallas, Texas with people and partners across the world. Starting in 2019 with a single title, Hooded Horse's portfolio has grown to 20 games and counting. Our goal is to empower and support developers in doing what they love. From the distant past of Manor Lords, to the depths of space in Terra Invicta, Hooded Horse is the new name in deep, strategic experiences.

You can find out more about us on our Steam publisher page, as well as our social channels; Twitter, Facebook, YouTube, Discord, and website.