February 16, 2023 - Hooded Horse and Firesquid are excited to announce the return of TactiCon, the digital convention dedicated to uplifting strategy games of all kinds from across the globe. First run in September 2022, the debut was a smashing success and we're excited to be hosting the event once more on May 11 - May 15, 2023.

Whether your game is grand strategy, 4X, SRPG, turn-based deckbuilding, RTS, or anything in-between, we're excited to provide another platform to promote the best and brightest this genre has to offer. Game submissions are open starting today, and developers can submit a project via this form. Eligible games will include:
Games released (either into Steam Early Access, from Steam Early Access into 1.0, or a direct v1.0 release) during or after May 2022.

Games not yet released but that will have a playable demo ready for the event.

Older games that had a major content update, or new DLC, released during or after May 2022.
We'll also be putting on another round of panels and live talks for TactiCon 2023, with sessions from a wide range of participating developers and games.
"We're excited to be partnering with Firesquid once again for TactiCon," says Hooded Horse CEO Tim Bender. "Strategy games are some of the most interesting, most unique experiences in the games industry, and we're pleased we can continue to celebrate the best this niche has to offer."
"After last year's success with TactiCon, we are super excited to partner with Hooded Horse again this spring," says Anders Larsson, CEO of Firesquid. "TactiCon celebrates strategy games and is a way for gamers to discover new upcoming and existing gems."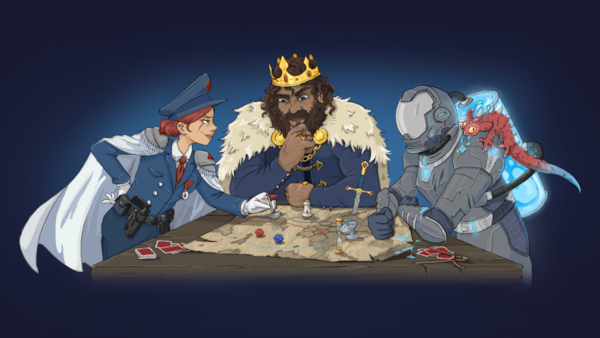 If you want to know how TactiCon 2022 went, here are some estimated stats:
Over 1,500,000 unique visitors to the event page.

Approximately 5,000 average wishlists gained per participating game.

Nine crafted panels/talks and over 40 hours of exclusive live developer streams.
Developers have until March 24th, 2023 to submit their games for TactiCon 2023. A press kit is available, and you can also check out the official TactiCon website for more details, which includes an FAQ.

-End-

About Hooded Horse™
Hooded Horse Inc. is a publisher of strategy, simulation, and role-playing games based in Dallas, Texas with people and partners across the world. Starting in 2019 with a single title, Hooded Horse's portfolio has grown to 20 games and counting. Our goal is to empower and support developers in doing what they love. From the distant past of Manor Lords, to the depths of space in Terra Invicta, Hooded Horse is the new name in deep, strategic experiences.

You can find out more about us on our Steam publisher page, as well as our social channels; Twitter, Facebook, YouTube, Discord, and website.


About Firesquid Games™
Indie publisher focused on games that include strategizing and thinking in their broadest sense; from tacticals to city-builders or any other game where the brain is the most important muscle. Firesquid works closely with developers to help them make the best game they can, and focuses on developing communities around their strategy games.

Social network: Twitter I Linkedin I Facebook I Discord I Website